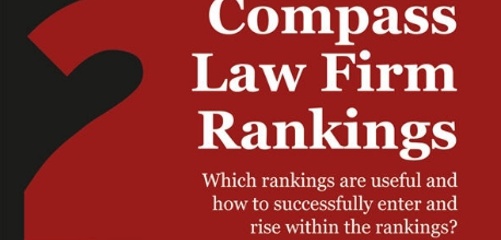 COMPASS LAW FIRM RANKINGS: Presentation of the world wide first book about law firm rankings – there also will be a panel
The event topics in details
Ever wondered if all the law firm Rankings are equally good? And what is the best way to achieve a good result in the Rankings?
Together with the C. H. BECK, MANZ and the STÄMPFLI publishing houses I have produced the first ever book about the Ranking industry titled "Kompass Kanzlei-Rankings" (Compass Law Firm Rankings).
The book provides a first ever analyses of the current Rankings and gives recommendations as to which target groups should use which Rankings and what kind of Rankings should be treated with less focus.
Furthermore the book also provides guidelines, templates and case studies as how to work successfully with Rankings. An English version is also available at Amazon (www.amazon.de/dp/B01DMLU56M/ref=rdr_kindle_ext_tmb) .
The book is aimed at all markets and countries where rankings are published (Europe, USA, Asia).
A presentation of the book will take place on the 15.10.2015 / 18 30 at the MANZ location in 1010-Vienna, Kohlmarkt 16.
After the presentation there will be a panel discussion on the topic of rankings moderated by Alexander Gendlin with the following participants:
Dr. Michael Brand, Partner BRAND Rechtsanwälte
Dr. Immanuel Gerstner, Partner SCWP Schindhelm
Dr. Bettina Hörtner, Eigentümerin RA Dr. Bettina Hörtner
Event pictures (c) Manz