Chambers and Partners are without a doubt one the most competent and reliable rankings for law firms. Law Business talked with Europe Deputy Editor Francesca Lean about the rankings' internal workings and the does and don'ts for a good ranking.
The interview was conducted by Law Business Consultant and Ranking Expert Alexander Gendlin.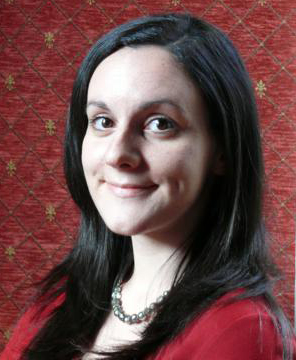 Alexander Gendlin: How long have you been working for Chambers?
Francesca Lean: For over 2 years.
Alexander Gendlin: What countries do you research for Chambers?
Francesca Lean: My main responsibilities are France, Italy, Switzerland, Finland and the Baltic states.
Alexander Gendlin: How many researchers are working on your team?
Francesca Lean: It largely depends on how many jurisdictions we are working on. There are currently 21 researchers on the Europe team, 4 deputy editors and 4 assistant editors.
Alexander Gendlin: What is your perception of the quality of the submission documents you receive?
Francesca Lean: The quality varies widely. It depends, of course, on the experience of the law firm. Very often marketing people who are in place within the law firms give us much better submissions than the lawyers themselves. The best submissions are produced when you stick to our guidelines, e.g. do not send more than 10 deals. Some firms feel that they need to include everything they have been working on in the past year. These submissions can have up to 30 deals. We just don't have the time to go through all of that.
It is better to give us 10 good deals – These submissions have the best chance of doing well. It should always be clear why the deal is a highlight in the firm's practice. You should say why it is difficult – and not just say "it is difficult". It is also not enough to say "we advised on corporate deals" without describing what these deals were. It also helps to say which law firms were on the other side of the deal – that helps us understand the market better. We also appreciate links to articles that report on the deals mentioned. This adds extra depth to our knowledge of the background of the deal, how it was perceived in the business community etc.
Alexander Gendlin: Apart from the already mentioned suggestions. What are the most common mistakes law firms make?
Francesca Lean: Most law firms do not take advantage of section B9 on our submission form. This section allows the law firms to state what makes their practice really different from other law firms and what the firm's core strengths are. This is a really helpful section for our research if it's used correctly.
Some law firms don't use our forms, which of course makes it harder for us to analyse the data. Also, often our section on foreign law experts isn't used properly. A lawyer having worked abroad for one year isn't really enough for us to list them as a foreign expert. We want to have details about the kind of transactions a lawyer is working on that shows they have in-depth knowledge of a country, or to see that they're advising a lot of clients from a certain country.
Alexander Gendlin: What kind of main advice would you like to give law firms when they compile the submissions?
Francesca Lean: I think the important thing is to strike the right balance between not being too technical and yet still effectively explaining why a deal is important. With some transactions it's instantly obvious as to why they're included as a work highlight, but with others some more detail may be needed. The deal might not be the most high value, but may be market-leading due to issues of precedence.
When it comes to client referees, many firms feel that they have to include the top person in the company as referee. This isn't necessary, as we don't give more weight to feedback according to the position of the person we're talking to. Often CEOs and other top-level employees aren't the individuals who have had the most contact with a lawyer anyway, and so can't give us as much detailed feedback as the real everyday contact could.
We also have a system in place which tracks how often one client referee has been contacted. If a referee has been contacted in the last six months, then we don't contact them again. However, whenever we speak to a referee we ask them about all the firms they have worked with, after focusing on the firm that put their name forward.
Also, if you include peers – include them from another country so they won't be tempted to speak about their practise instead of yours.
Alexander Gendlin: How should lawyers with extremely sensitive legal fields like private clients or white collar crime proceed when compiling the submissions? In these fields lawyers basically are not allowed to provide much information at all. That is the core of their business.
Francesca Lean: We, of course, understand that here law firms cannot provide names and details and therefore do not expect such information. Here lawyers should e.g. refer to other lawyers in the same jurisdictions as client referees and give an, of course anonymous, outline of the work they do. E.g. you can mention if you generally are working on divorces or family successions in which countries etc. In general, peer feedback is more important in that section.
Alexander Gendlin: When a law firm first submits its document it is usually very difficult for the law firm to be placed in a high band. It always takes a couple of submissions to really arrive at the band a law firm should be in. How can law firms speed up this process?
Francesca Lean: It is of course necessary to provide us with the required information, point out exactly why deals are special and make sure that your clients are aware that we will be contacting them. This significantly raises the response rate of the clients. During an interview lawyers should also talk about the work of the whole team and not only their own. Apart from that we should, of course, be able to see continuity in the law firm's performance. That is actually a positive consideration for the market overall. If we weren't a little bit cautious, the rankings would be erratic and useless. E.g. we would rank a firm in band one for one good year and then in band four the next year, if the law firm did not perform exactly as before.
To a law firm that believes it should be ranked better than it is, it may seem like we're being cautious with our rankings. But we need to see continuity in a law firm's performance year over year, and a continuation of positive feedback. We take our rankings very seriously, and without a bit of caution we would end up having rankings that change far more quickly than the market is changing in reality.
Alexander Gendlin: Thank you very much for the interview!